Argentine 3D printer manufacturers Trimaker will be trying their luck in Europe as fortunes turn south in their native land. LATAM.tech spoke to CEO Fernando Fernandez on their newest iteration Cosmos II and their hopes to expand across the globe.
The world isn't flat. 3D printer manufacturers Trimaker are certain of this, taking their business from being one of the first on the continent to now shifting their operations across the globe. Set up originally in Buenos Aires, CEO Fernando Fernandez told LATAM.tech that their intention is now to effect an "aggressive expansion" beyond Latin America.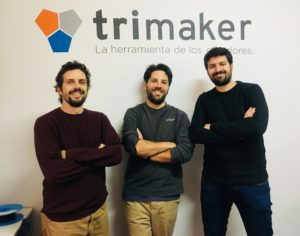 They have now moved manufacturing to China; from where they will be shipping their latest 3D printer model, Cosmos II, to clients in Argentina, Brazil and Spain. Their offices too will be moving to Madrid very soon where they'll be able to move in on territory that has already been taken by major players like Formlabs. "When we first started we didn't have the knowledge they had," Fernandez said of the bigger fish in the 3D pool, "we had to try harder though."
So they evolved, moving from DLP technology  to FDM technology. And after five iterations, Trimaker are now sure they're now on track to compete in bigger ecosystems with Cosmos II; a machine that now allows the user to print larger objects and get the final results exactly as they had specified.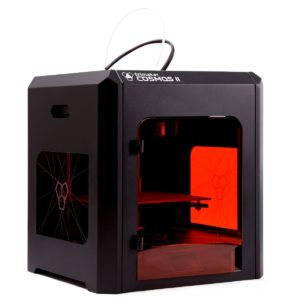 The company itself formed after a member of CTO Max Bertotto's family had been in an accident serious enough to fracture her skull. "The 3D printed part was not only safer but it was also more cost-effective" Fernandez said, as the true value of 3D printing became very apparent to . And so the personal became the professional and Latin America's first commercial 3D printer was able to help within the medical sphere as well.
In addition to prosthetic parts, 3D printing can also effectively print surgical tools when rapid sterilisation of tools isn't an option. Using plastic material with a silver coating of antibacterial nanoparticles, the tools can be used to perform life-saving medical procedures without a risk of infection, according to the company's blog.
The company will now be exploring as much of 3D printing's potential from their new home in Spain. As a result of the downturn in Argentina's economic and political fortunes–including  currency devaluation and the lack of clarity around taxation and regulation–many companies in Argentina are now realising that fairer shores won't just be voluntary but obligatory. "The politics changes here every 10 years," Fernandez said of the volatile political climate for young entrepreneurs in the country.
Trimaker will now have that behind them. The world is grand and has depth and they're set about to show that to be true.