The South by Southwest Interactive Festival is a buzzing nine-day event that explores tech, culture, music, and more across its schedule of panels, screenings, unveilings, and activations in Austin, Texas. The event hosts a diverse selection of events from the latest films soon to hit the big screen, to talks with revolutionary thought leaders such as Elon Musk.
But SXSW isn't all blockbusters and billionaire tech leaders. It is also home to a large collection of budding startups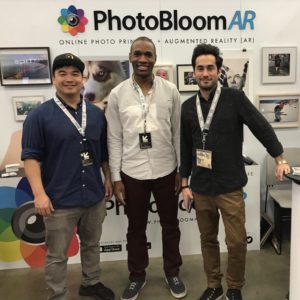 and bright minds, ready to introduce their novel ideas into the wider world. One of the startups hitting SXSW this year is PhotoBloom AR, the first end-to-end Interactive Print platform & creator marketplace that allows users to make incredible prints that come to LIFE with movement & sound. Attending the event to represent the novel augmented reality startup is Justin Lemus, the founder and CEO of PhotoBloom AR.
"I've always exhibited at SXSW while working for other companies. This year is special because it's the first time exhibiting with my own company PhotoBloom AR. It means so much to our team to be here. We're from Silicon Valley and SXSW give us an opportunity to see what companies from all over the world are working on," states Lemus.
Another feature at this year's event is Casa Peru, which will showcase a number of Peruvian businesses like Liquid, and startups, such as Arrivedo, to name a few.
Casa Peru will bring Peru's budding startup scene into the limelight of SXSW and the wider world, demonstrating the countries top companies and talent, solidifying the country's title as one to watch on the South American startup scene. Arrivedo, which recently made headlines by helping a family fulfill their dream of traveling across South America by car while integrating themselves into the local cultures, is the first online platform for hotel recommendations that give a voice to hoteliers by allowing hotels to organize their own Neighborhood Guides.
They are working from the 9th – 14th of March, showing off their novel offering while engaging with attendees. The company also has a base in California as well as Lima, the Peruvian capital. To get a better idea of what the event means to them we spoke with Alonso Franco, Co-founder & CEO of Arrivedo.
"Peru is doing a fantastic job in positioning itself as a digital brand too, SXSW has the perfect crowd to do so," states Franco
"For Arrivedo, SXSW allows us to talk to top digital and content marketers working for hotel brands such as Marriott, Hilton, Four Seasons among others. Arrivedo is already working with hotels that operate under these brands. Now we want to talk directly to the brands and close a deal that can exponentiate our growth," he adds.
Evidently, these are exciting times for Peruvian startups, and thanks to their presence at world-famous events like SXSW, the pace of their rapidly growing startup scene is likely to continue with the momentum it has previously experienced, snowballing faster than before.